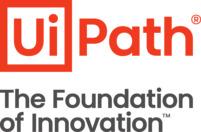 Phi Partners
Partener SILVER
Phi is a leading Capital Markets Technology consultancy. We provide specialist business and technology services to the world's top financial institutions.
Our consultants are Technical Architects, Software Developers, Project Managers, PMO Analysts, Business Analysts, Quantitative Analysts, Testers and Support Analysts. Whatever your role, you can expect to work directly with our clients helping to deliver transformative projects and innovative solutions.
We are a friendly, medium-sized company where every employee is valued for their unique contribution and is given the opportunity to make an impact.
Graduate Programme 2023
About our Graduate Programme
Each year we select from across Europe a number of talented graduates in Computer Science, Math, Physics, Economics and Finance who are looking to bring to life what they have learned at university.
You will join us in our Bucharest office where you will embark on a structured 24 month programme of expert training across a wide variety of financial, business, and professional topics. This is intensive for six weeks, and then continues in parallel with meaningful experience in a hands-on position. You will join your first client-facing team within your first three months under our buddy programme.
Our programme will equip you with the knowledge, skills and confidence to unlock your potential and start your career in consultancy, with a number of different career pathways available to you depending on your academic background and preferences.
Your Career with Phi
We offer competitive salaries and benefits, and clearly defined career progression.
Whatever your chosen role, you can make a valuable contribution within a short period of time, at some of the world's top financial institutions. You will have the opportunity to be seen, to be heard, and to make an impact early in your career.
Life as a consultant is varied – every client project brings new challenges and learning opportunities. We give you the space to develop as well as all the training and guidance you need.
You can expect to form strong bonds with your graduate peers, and to have the chance to socialize with our most senior professionals up to the C-level management team.
Whatever your short-term or long-term career goals, we are here to provide all of the resources and support you need to succeed.
If you think you have what it takes to become one of our expert consultants and to collaborate with some of the most talented people in their fields, contact us at recruitment@phipartners.com
Intră în cont pentru a putea aplica pe această poziție.