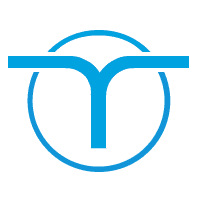 Schwarz IT
Partener SILVER
We are Schwarz IT Hub, the digital heart of the largest European retailer.
We've been operating in Bucharest since 2018, and everyday since, we've built an internationally diverse team, whose purpose is to deliver high-quality, stable and bug-free IT solutions.
We are the digital heart of Schwarz Group, the largest European retailer, and everyday we aim to implement end-to-end digital and management solutions for the e-commerce platforms of Lidl, Kaufland, Schwarz Produktion and PreZero. In this process we're working only with the latest technologies and digital services, like SAP S/4 HANA, cloud programming, machine learning or A/B testing.
Our core belief is that one IT strategy doesn't fit all. That's why, we take all the time we need to truly understand the dynamic and to meet the requirements of the businesses we're operating. Our focus is on the strengths and weaknesses of our clients, so we can come up with personalised IT solutions, with long-term effectiveness.
At Schwarz IT Hub we believe in the power of good cooperation and empowering partnership. We are looking for open minded colleagues who want to help us build a diverse and inclusive IT work environment.
FullStack Internship
As a Schwarz IT HUB Java Engineer you will be responsible for
Understand and be envolved in designing the implementation of requirements;
Implement task under the guidence of mentors;
Write unit test for your code;
Participate into the development meetings;
Requirements
Student or fresh graduate - IT university background;
Basic Java/GO kowledge or higher;
Eager to learn new technologies – Java, GO, vueJS, cloud;
Good analytical skills and detail oriented;
Internship program details
Duration: 2-3 months contract;
Flexible working schedule: 6 - 8 hours/day;
Start date: 11/07/2023;
Application due date: 31/05/2023;
Intră în cont pentru a putea aplica pe această poziție.